Home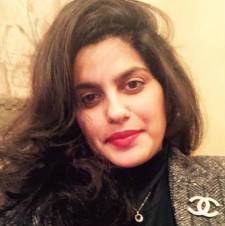 About me
Hello! I'm Fatima Salya
I am a Counsellor/Psychotherapist, I have my own practice in Lancashire and use consulting rooms in London, Dubai and India. Trying to live with any kind of anxiety, depression, stress or trauma is not only painful but also isolating. Having that burden lifted can enable you to fully live your life. After I graduated in 2007 going through several difficult issues of my own I finally sought the help of a Therapist. It was a life changing experience for me, and one which has enabled me to lead a happier and more fulfilled life. I was very nervous about seeking counselling and fortunately I found an excellent Counsellor with whom I felt comfortable. I do therefore understand how important it is to find a Therapist with whom you feel completely at ease, so feel free to call me or message me on Counselling/Psychotherapy online chat room for an informal chat. Then if required, we can book a first session together to see how we get on and plan some more sessions. If at the end of that session for any reason you or I feel you would be better suited to a different Counsellor I will help you find someone appropriate. It is important to find the right Therapist for you so please be in touch and we can take it from there.
I work with adults and children on a variety of difficult issues such as:
Depression
Anxiety
Relationship issues
Divorce and Separation
Abuse
Low self-esteem
Stress
Bereavement
Self-harm
Loneliness
Suicidal feelings
Separation anxiety
Eating Disorders
OCD
Anger Management
Addiction
Work Issues
Lack of motivation etc amongst others.
Trauma
Mental Health Issues
Children with Early Learning Deficiency
Dyslexia
Other Learning Disabilities.
My first session was online and very good. I've had more since and feel a lot better about myself.
Janet Gibson
Talking about my problems is hard but it works. I have had some very helpful sessions
Madalena Sousa